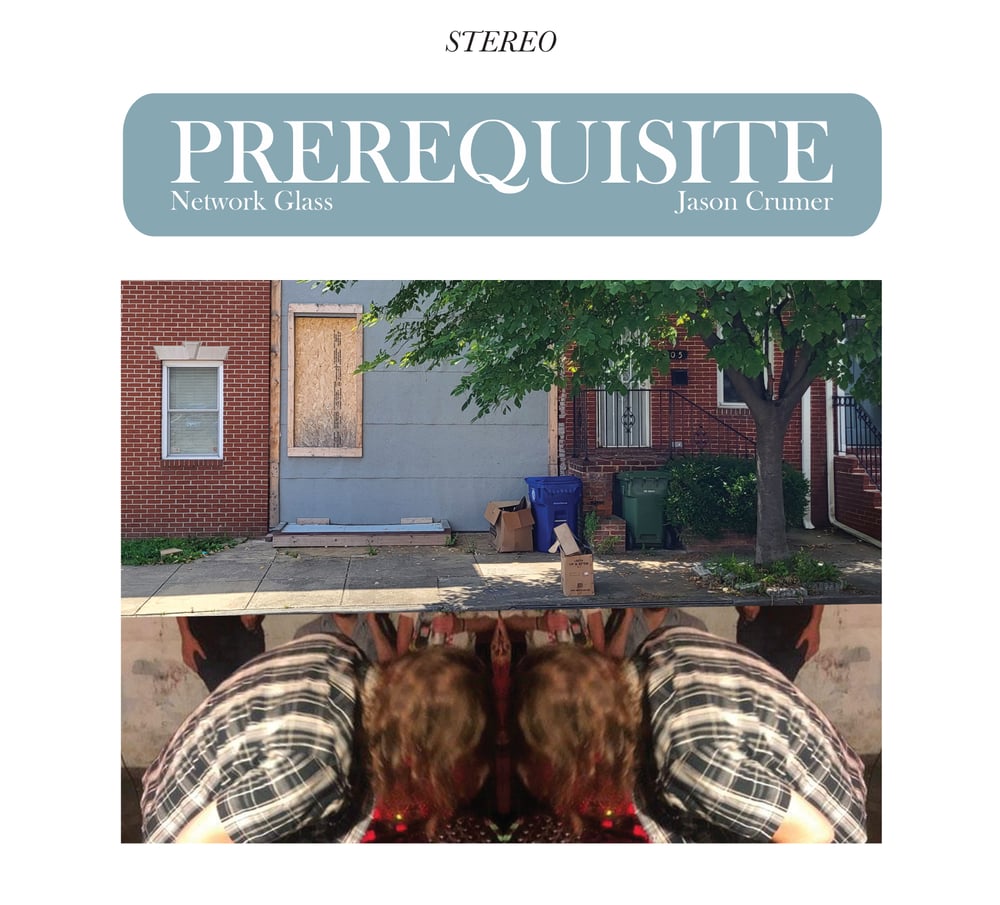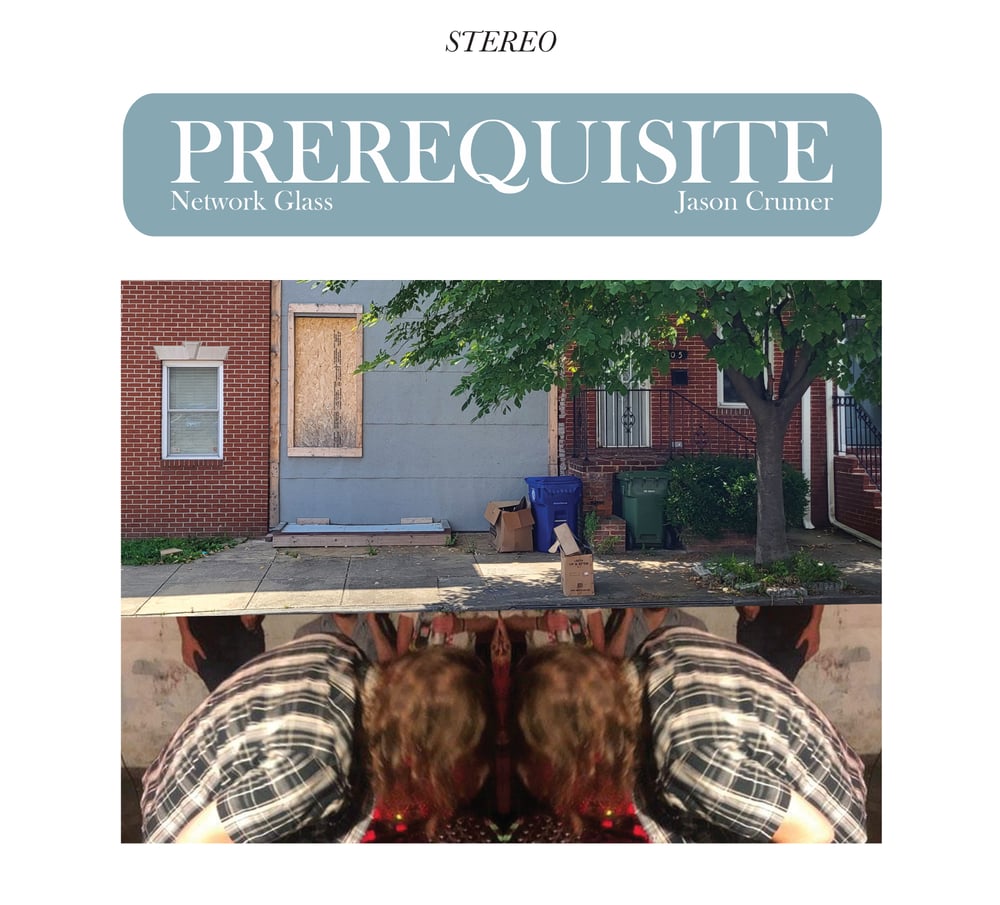 Network Glass and Jason Crumer "Prerequisite" CD
$10.00
PRE-ORDER
RELEASE DATE: Nov. 4th, 2022
Prerequisite is the first collaboration between Network Glass and
Jason Crumer.
Developed from an adaptation of John Cage's "Fontana Mix," came a
long brewing but unlikely marriage of contrasting attitudes and
approaches to sound work. Through the vocabulary of modern noise into the ether of the distorted and fucked, hours of source material were shaped into a concentrated six piece album. Years of friendship, foehood, shit talk and gushing led to this auditory thesis on the state and history of noise.
On "Prerequisite" the olde folk theory "Incapacitants are just
distorted fontana mix" gets tested and proven very right and very
wrong. Don't worry, noise can take it. An explosively modern look at
America's great noise Prerequisite.
- Network Glass and Jason Crumer
NETWORK GLASS
Beginning in 2011, Network Glass is the ongoing project from
Baltimore based artist Door. After many years (and monikers) in the US noise scene, he chose a focus of sound-as-sound. Setting aside narrative, emotion, or personal connection; Network Glass explores the functionality and interpretation of auditory information.
JASON CRUMER
Jason Crumer is a Philadelphia based sound artist active from 1998.
Since 2012 he's been obsessed with the lineage of pre-depression American avant garde to modern harsh noise. How folk entry points to high art were destroyed by financial forces in the depression, and
seeking to restore them through the technical accessibility of noise. Inspired by Tom Grimley's informal teachings of the American avant garde, Crumer argues that John Cage and Conlon Nancarrow are a
prerequisite to understanding the whole of America, and their music is
"just as American" as B.B. King or Merle Haggard — something people without counter-cultural access, proximity to a major city, money, support, or encouragement can pursue without the invitation of an institution and as part of their own heritage. The result is a personal and emotive body of work presenting high art for general admission.