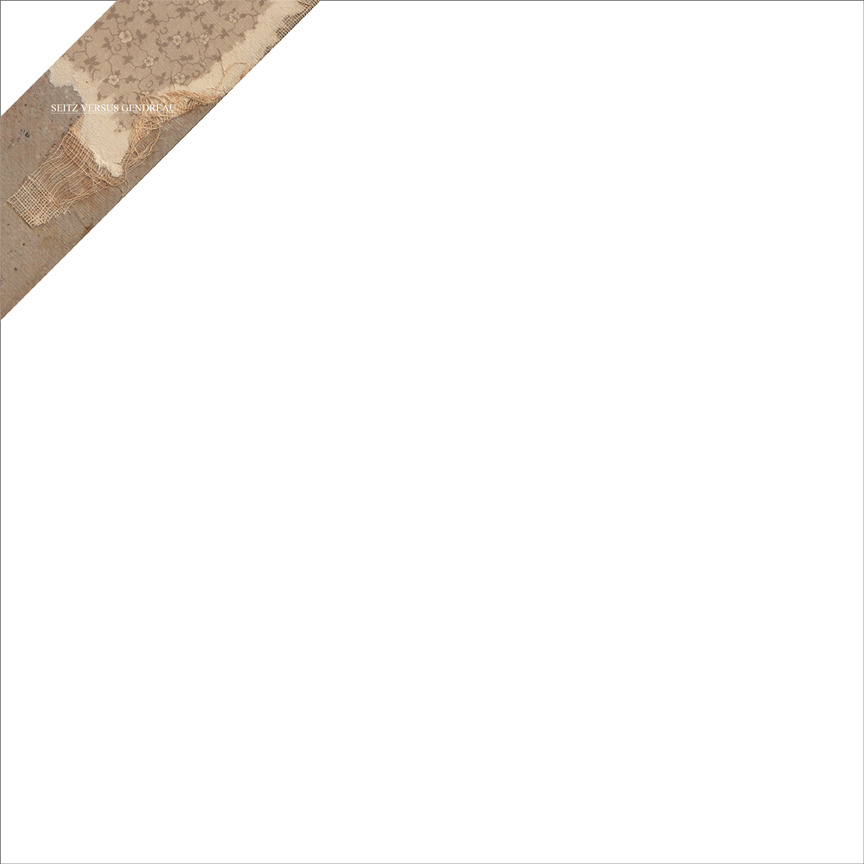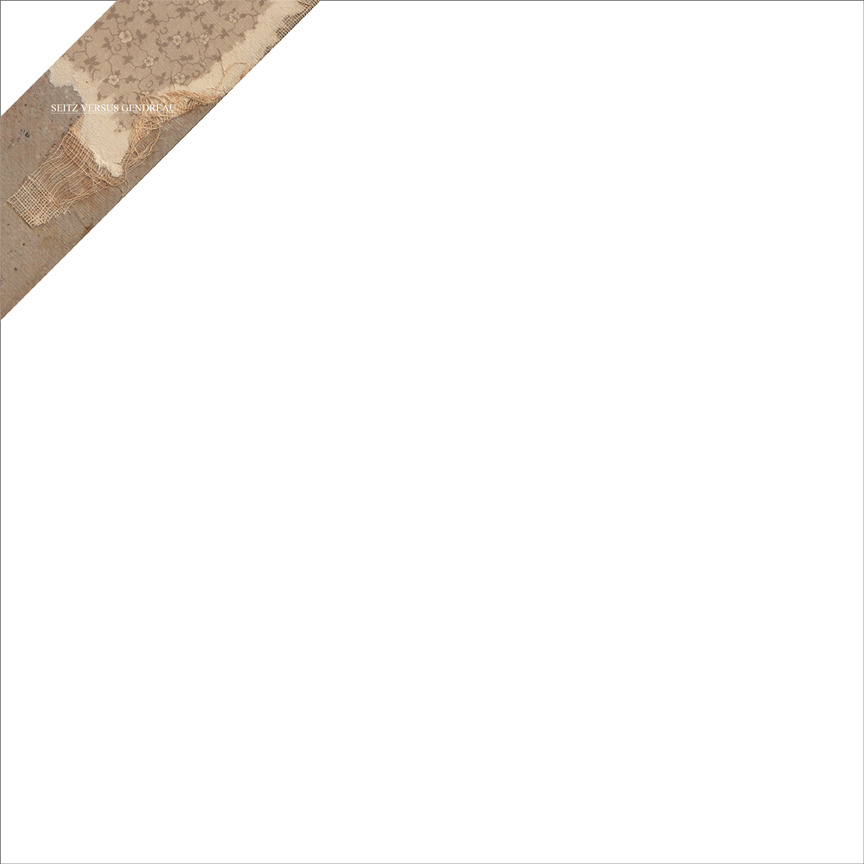 Seitz Versus Gendreau "S/T" LP
$15.00
Seitz Versus Gendreau is a collaborative experiment in using concrete music compositional strategies.
These pieces were composed with created and found sound captured in San Francisco.
Chorus After Rains: A strategy where we each use the same raw sound clips with different results. The two pieces are then melded to create one piece of music, the different modules becoming inseparable from each other.
Things Lost That Will Never Be Found: A composition with live instruments, moving from a toy piano to various invented motor instruments; a piece that transitions from melody to noise.
Trains Will Not Stop: Another Grand Surface Noise opera (Nr. 9), using the various sounds from records, composed by Gendreau and re-mixed by Seitz using accelerometer recordings collected in San Francisco during 2005.
SEITZ, based in Oakland, California and formerly a member of Taxodiaceae, makes a rare foray into recording. Seitz is fascinated by the re-contextualization of ephemeral sound such as- streams from radio, lost and forgotten records, tangents of passing conversation, fragmented voicemails, pieces of cassettes sound, field recordings by amateurs, tv movie themes, and random and despised podcasts- and the breakdown of the music bubble that surrounds most contemporary music consumers. Seitz envisions a world where listeners actually listen and no music is fetishized.
GENDREAU has composed and performed solo, as well as in several group configurations since 1979. His former group Crawling With Tarts (1983-1998) used ideas revolving around elementalism and pre-language states. Gendreau has elaborated on these ideas while adding concepts based on his studies in physics, philosophies attending to temporal and environmental persistence, applications of parataxis, and experiments with small motors and turntable mechanisms. His performances have involved sounds from one-off transcription discs cast by others in the middle of the last century, and those cut in his studio using a decrepit lathe. More recently, Gendreau has sought to extend these later studies, and to use buildings as a speaker. He records the infrasonic vibrations of the performance space and in the concert, he uses the structure's resonances as an additional instrument in his site-specific compositions. These practices are based in part on his current work as an acoustician, working primarily on low-vibration and noise design for buildings.
Released in a limited edition of 90 copies, packaged in deluxe tip-on jacket.