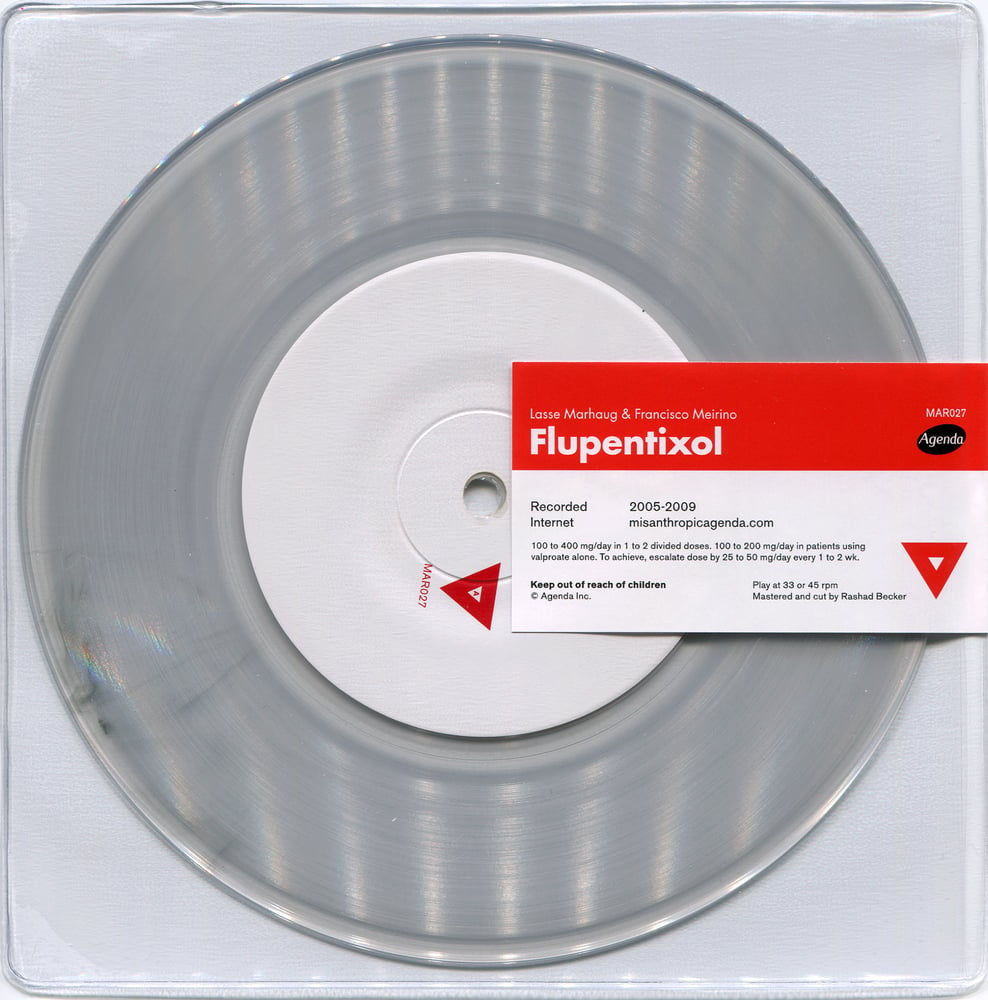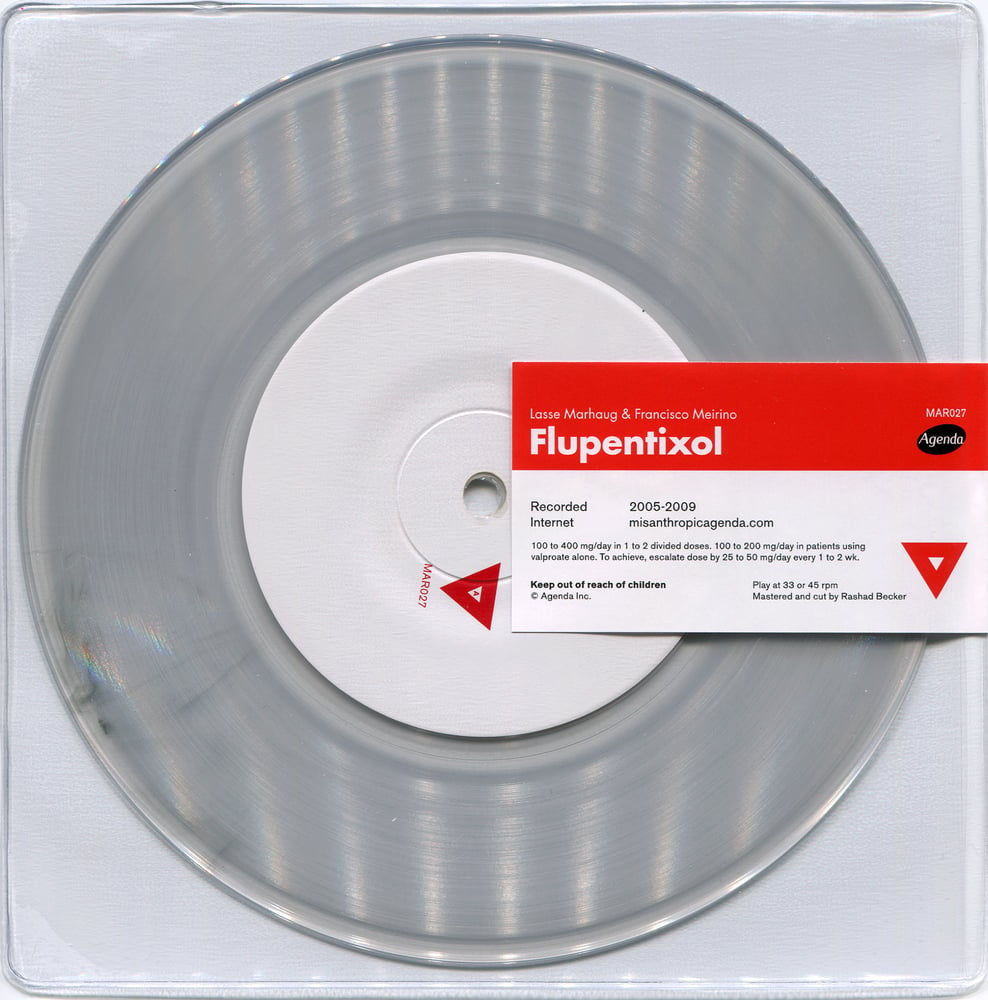 Lasse Marhaug & Francisco Meirino "Flupentixol/Lamotrigine" 7"
$10.00
After more than 5 years in the making, Lasse Marhaug (Jazzkamer) and Francisco Meirino (Phroq) have created an aural equivalent to a hyper manic mental break down and the flip side, a chronic depressive crash. Two tracks, each named after popular pharmaceuticals used to treat the symptoms contained within.
This medication can be taken at both 33 and 45 rpm. Mastered and Cut by Rashad Becker. Pressed in a limited edition of 500 on clear vinyl in prescription packaging.